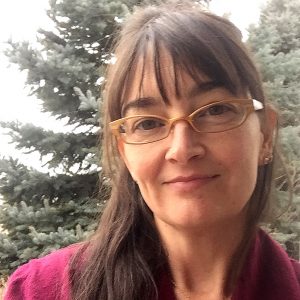 From my earliest days, I've drawn, colored, painted, shaped. Abstract painting in particular is liberating and enlivening and relaxing at the same time. When I paint, I feel like I am home. It's that simple. Abstract painting lets me move past judgment, control and conscious decisions. I get to be in the moment of the materials, the breath and the open-endedness of what comes next.
I've also discovered that one of the biggest themes running through my life is the desire for authentic communication, across languages, distances, ages and beliefs. I studied religions and lived abroad, traveling and learning languages. I saw both endless details in our humanity and broader themes of delight, desire, fear and oneness. Some of this desire to connect with other people gets distilled into my work. I want to connect through abstract art as well. I want to be gentle in a world that has a lot of sharp edges.
My paintings hang in private collections in the US, Canada and Europe. Please consider purchasing a piece for your collection as well!